Resource

|

Pocket Guide
A Pocket Guide for Scientists: Participating in Political Campaigns and Elections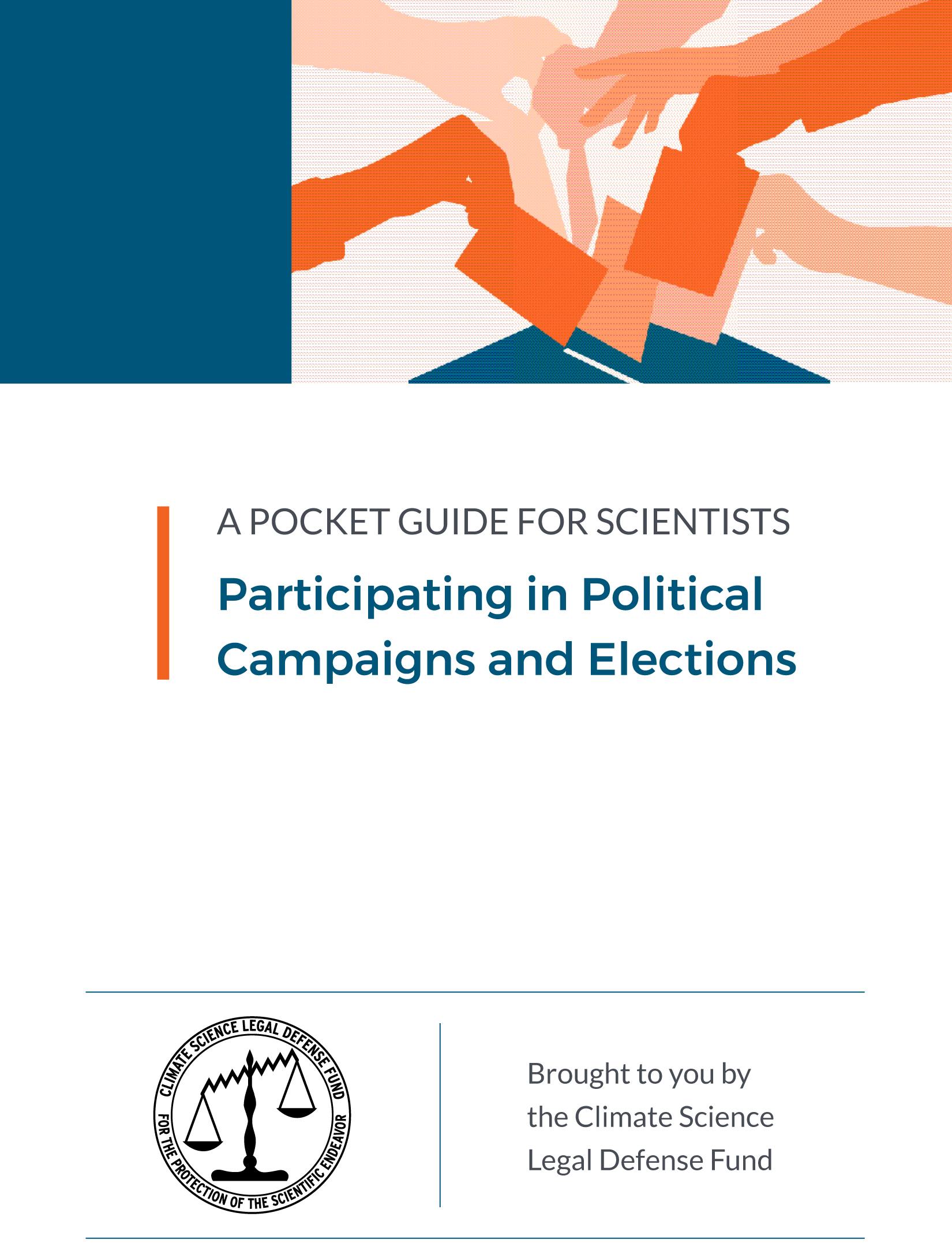 Many scientists are torn between their desire to apply their passion and knowledge to politics and a fear of repercussions in their professional lives. By following a few guidelines and best practices, even federally employed or funded scientists can engage in political activities while minimizing this risk.
This guide helps scientists, particularly those employed by federal agencies, understand how to participate in political campaigns and elections, and what restrictions on political activity might affect them. It includes general best practices, guidelines for different groups of scientists, and a Frequently Asked Questions section to address specific concerns.
This guide is not a substitute for legal advice. Researchers with questions about political engagement should contact us to request a free, confidential consultation with one of our attorneys.
Call (646) 801-0853 or send an email to lawyer@csldf.org to make an appointment.