ABOUT
Our work ensures that scientists can conduct, publish, and discuss their research and advocate for science without the threat of political harassment, censorship, or legal intimidation.
Our Mission
The Climate Science Legal Defense Fund (CSLDF) protects the scientific endeavor by putting its legal expertise to work for scientists who are threatened or silenced due to their findings or fields of study. Our work preserves and expands scientists' rights and strengthens the legal protections that promote scientific integrity.
How We Protect the Scientific Endeavor
We've fought for the scientific endeavor since 2011. Our initiatives ensure that scientists can conduct, publish, and discuss their research and advocate for science without the threat of political harassment or legal intimidation.
Our goals are simple: We want scientists to be able to focus on understanding climate change, threats to public health, and other critical human and environmental issues — and we want to ensure trust in science.
We provide a range of free legal services to scientists, including educating researchers about their legal rights and responsibilities. Our initiatives include:
Offering legal aid clinics at scientific conferences
Giving educational workshops and webinars to the research community
Publishing free resources for scientists and attorneys
In recent years, we've documented federal and state attacks on science and assisted numerous researchers facing government censorship attempts. Today, in addition to our ongoing initiatives, we're focused on restoring scientific integrity and guarding against the return of anti-science ideologies.
During the past decade, we've assisted hundreds of scientists and educated thousands more about their rights. We remain the only organization in the United States that provides free legal advice and education to academic and government researchers targeted by groups trying to undermine science and erode scientific integrity.
Our History
CSLDF was founded in 2011 by Scott Mandia, Joshua Wolfe, and Charles Zeller. This climate-conscious group came together in response to increasing legal attacks on climate scientists and the immediate need to defray the legal costs of an ideologically-motivated lawsuit against the University of Virginia and pioneering climate scientist Michael Mann.
The group's initial effort raised over $100,000 to cover Mann's legal bills. In spring 2014, following three years of litigation, the Virginia Supreme Court ruled in Mann's favor.
Following this success, Naomi Oreskes, a Harvard University science historian and author of Merchants of Doubt, and Jeff Masters, founder of Weather Underground Inc., joined what would become our founding board.
As we grew into a permanent organization, we added to the legal and educational services we offer the climate science community and began assisting researchers studying other environmental issues.
Our staff and a committed group of pro bono attorneys, law professors, interns, and volunteers achieve and advance our mission of protecting the scientific endeavor.
Meet the Driving Forces Behind CSLDF
We're a focused, tenacious, and passionate group. Our diverse team includes lawyers, scientists, professors, filmmakers, media professionals, and fundraising experts.

Lauren Kurtz
Executive Director
Prior to joining CSLDF as executive director in 2014, Lauren was a litigation associate at the international law firm Dechert LLP. At Dechert, she represented commercial and individual clients on a variety of multi-billion and multi-million dollar commercial disputes as well as litigation over Freedom of Information Act (FOIA) requests, document discovery claims, and defamation claims.
She has also held legal and policy positions at the U.S. Environmental Protection Agency, and worked as a law clerk at an environmental non-profit group in Dar es Salaam, Tanzania. Lauren received her J.D. from the University of Pennsylvania Law School, where she was involved in the Environmental Law Project.

Rachael Lyle-Thompson
Senior Project Attorney
Prior to joining CSLDF, Rachael practiced complex civil litigation at a law firm in Washington, D.C., where she prosecuted claims against pharmaceutical manufacturers and distributors on behalf of states' attorneys general and Native American tribes to recover damages caused by the opioid epidemic.  She was also a public defender in Alabama where she represented individuals facing incarceration who could not afford legal counsel.
Rachael began her legal career as an associate in the New York office of a law firm litigating labor class actions on behalf of low-income restaurant workers.  She received her B.A. in Environmental Ethics from NYU, and her J.D. from Tulane University Law School during which time she worked as a law clerk at New York Environmental Law and Justice Project.

Chris Marchesano
Staff Attorney
Prior to joining CSLDF, Chris worked at the Waterfront Commission of New York Harbor, overseeing investigations and representing the Commission in legal hearings pertaining to organized crime influence, labor violations, and environmental crime on the docks in New York and New Jersey.
He has worked as a pro bono attorney for the Earth Law Center and Environmental Law Institute. He has also served as a researcher for the first ever law school textbook dedicated to Earth Law and Rights of Nature (Earth Law: Emerging Ecocentric Law; Wolters & Kluwer, 2021). Chris received his J.D. from Rutgers School of Law – Newark.

Rediate Hailemeskel
Development and Program Assistant
Rediate has over 4 years of diverse industry experience in nonprofit, higher education, and the social impact sector. As a Development and Program Assistant, Rediate serves as a Salesforce NPSP database administrator, ensuring accurate data entry, maintaining clean records, and implementing updates, while also contributing to other development and program tasks. She has a Bachelor's degree in Business Administration from Towson University in Maryland.

Meredith Weber
Finance and Grants Specialist
Meredith is focused on growing CSLDF's base. In a previous role at Second Stage Theatre, she oversaw the Friends of Second Stage donor program and managed relationships for a portfolio of forty Trustees. Prior to Second Stage, she worked at Symphony Space as a grant writer and the New 42nd St. Inc. in operations. Meredith received her masters from Columbia University.

Lucy Wells
Development Director
Lucy has worked in fundraising for over a decade in the US, UK and Australia, after beginning her career working for the UK Government. She has experience helping organizations in multiple cause areas, including scientific research, education and health. Lucy is a dual UK/Australian citizen and has an MA in Egyptology and Near Eastern Studies from Oxford University.

Dana Willbanks
Communications Coordinator
As Communications Coordinator, Dana supports the organization's mission through her digital and earned media expertise. With nearly a decade of experience in non-profit communications, she has dedicated her career to helping move the needle towards a more just society where everyone can thrive. Dana earned her Bachelor's degree in Humanistics and Women's Studies from McGill University in Montréal, Québec.

Joshua Wolfe
Co-founder and President
Josh is an entrepreneur who specializes in energy, the environment, and climate. He started his career as a photographer focused on telling the story of climate change, becoming the youngest person to receive the Ansel Adams Award for Conservation Photography from the Sierra Club.
Along with climate scientist Gavin Schmidt of the NASA Goddard Institute for Space Studies, Josh co-authored Climate Change: Picturing the Science (W.W. Norton & Company, 2009). According to NPR, "It's an important subject, and Wolfe and Schmidt make a compelling case that we should care."
Josh develops projects across a wide variety of mediums and leads a creative firm which does everything from build apps to produce documentary films.

Scott Mandia
Co-founder and Chair
Scott is Professor of Earth and Space Sciences and Assistant Chair of the Physical Sciences Department at Suffolk County Community College. He's taught meteorology and climatology for more than 20 years. He received the American Geophysical Union Ambassador Award in 2014 and is a 1997 recipient of the State University of New York Chancellor's Award for Excellence in Teaching.
Scott co-authored Rising Sea Levels: An Introduction to Cause and Impact and a series of weather and climate learning modules, Investigations in Atmospheric Sciences. He co-founded the Climate Science Rapid Response Team, which matches media and government individuals with climate questions to climate scientists who have the expertise to answer them.

Charles Zeller
Co-founder and Treasurer
Charles began following climate science after retiring a career developing computer systems. As he learned more about the field and attacks on science intensified, he became increasingly involved in supporting policies, organizations and individuals concerned about the significance of climate risks.
Charles serves on Caltech's Resnick Sustainability Institute's advisory board, and brings a wealth of business and management knowledge to the CSLDF board. He also serves on the advisory board of Organizing for Action, a community organizing group that advocates for the agenda of former President Barack Obama.

Naomi Oreskes
Board Member
Naomi Oreskes is Henry Charles Lea Professor of the History of Science and Affiliated Professor of Earth and Planetary Sciences at Harvard University. Prior to that she was Professor of History and Science Studies at the University of California, San Diego.
Her research focuses on understanding scientific consensus and dissent, and she's written opinion pieces for Nature, Science, The Washington Post, The Los Angeles Times, and other major media outlets.
Naomi coauthored the book, Merchants of Doubt: How a Handful of Scientists Obscured the Truth on Issues from Tobacco to Global Warming. It was shortlisted for the Los Angeles Times Book Prize, received the 2011 Watson-David Prize from the History of Science Society, and was made into a film.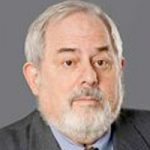 Andrew Frey
Vice President
Andrew is a Partner at Mayer Brown. He's earned the esteem of clients and colleagues alike, both as a successful appellate litigator and as a sophisticated legal thinker and strategist. In 2006, Andy was included on the National Law Journal's list of "Top 100 Most Influential Lawyers in America." Chambers USA 2008 recognized Andy as "unique in his position as New York's only pure appellate lawyer." He was named one of Benchmark's 2013 Appellate National and New York Litigation Stars and is ranked a top lawyer in the field of appellate practice.
Andy focuses on U.S. Supreme Court and federal and state appellate practice. In the Supreme Court, he's responsible for hundreds of briefs on the merits, a similar number of certiorari petitions, and several thousand briefs in opposition to certiorari petitions. He has argued 66 cases in the Supreme Court, and numerous cases in the federal courts of appeals and in the supreme courts of 12 states. His advice on appellate litigation strategy is widely sought and valued.
His professional accomplishments have been recognized with the Burton Award for Legal Achievement (2005); the Presidential Award for Meritorious Service (1985); the Attorney General's Distinguished Service Award (1980); and the John Marshall Award from the U.S. Department of Justice (1975).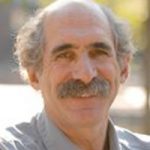 Michael Oppenheimer
Board Member
Michael is the Albert G. Milbank Professor of Geosciences and International Affairs in the Woodrow Wilson School, the Department of Geosciences, and the Princeton Environmental Institute at Princeton University. He is the Director of the Center for Policy Research on Energy and the Environment at the Woodrow Wilson School and Faculty Associate of the Atmospheric and Ocean Sciences Program, the Princeton Institute for International and Regional Studies. He joined Princeton from the Environmental Defense Fund, where he was chief scientist and manager of the Climate and Air Program.
Michael is a long-time participant in the Intergovernmental Panel on Climate Change, which shared the Nobel Peace Prize with Al Gore in 2007. He's been a member of several panels of the National Academy of Sciences as well as the National Academies' Board on Energy and Environmental Studies. He received the 2010 Heinz Award and is a Fellow of the American Association for the Advancement of Science.
In the late 1980s, Michael and other scientists organized two workshops under the auspices of the United Nations that helped precipitate the negotiations that resulted in the United Nations Framework Convention on Climate Change and the Kyoto Protocol.

Jeffrey Masters
Board Member
Jeff Masters co-founded The Weather Underground, Inc. in 1995 while working on his Ph.D. in air pollution meteorology at the University of Michigan. Jeff wrote much of the software that ingests and formats the raw National Weather Service data used on the Weather Underground website and created most of the imagery on its tropical page. He served as the Weather Underground's chief meteorologist until the company was sold to the Weather Company in 2012.
Jeff now writes a regular opinion column for Scientific American on weather and climate events. Before obtaining his Ph.D., he was part of the Hurricane Hunters as a flight meteorologist for NOAA's Aircraft Operations Center. The University of Michigan College of Engineering awarded Jeff its 2006 Merit Award as the Alumnus of the year from their Atmospheric, Oceanic, and Space Sciences Department.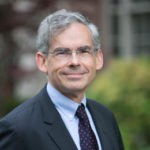 Michael Gerrard
Board Member
The founder and faculty director of the groundbreaking Sabin Center for Climate Change Law and one of the foremost environmental lawyers in the nation, Michael Gerrard is an advocate, litigator, teacher, and scholar who has pioneered cutting-edge legal tools and strategies for addressing climate change. He writes and teaches courses on environmental law, climate change law, and energy regulation. He was the chair of the faculty of Columbia University's renowned Earth Institute from 2015 to 2018. 
For three decades, before joining the Columbia Law School faculty in 2009, Gerrard practiced law in New York. As an environmental lawyer, he tried numerous cases and argued many appeals in federal and state courts and administrative tribunals. He also handled the environmental aspects of diverse transactions and development projects and provided regulatory compliance advice to an array of clients in the private and public sectors. Several publications rated him the leading environmental lawyer in New York and one of the leaders in the world.
A prolific author, he has written or edited 13 books, including Global Climate Change and U.S. Law, the first and leading work in its field (co-edited with Jody Freeman). His most recent book is Legal Pathways to Deep Decarbonization in the United States (co-edited with John Dernbach). His 12-volume Environmental Law Practice Guide and four-volume Brownfields Law and Practice each received the Association of American Publishers' Best Law Book of the Year award.
Gerrard is the former chair of the American Bar Association's Section of Environment, Energy, and Resources. He has also chaired the New York City Bar Association's Executive Committee and the New York State Bar Association's environmental law section. He has served on the executive committees of the boards of the Environmental Law Institute and the American College of Environmental Lawyers. 
Gerrard also has taught courses at Yale School of Forestry & Environmental Studies, Université Paris 1 Panthéon-Sorbonne, and the University of Malta. He has lectured on environmental law in Brazil, Canada, Chile, China, Denmark, France, Great Britain, India, Israel, Italy, Japan, Malta, the Marshall Islands, the Netherlands, Norway, Spain, Taiwan, Vatican City, and throughout the United States. He has worked with the government of the Republic of the Marshall Islands on the legal issues caused by rising sea levels that threaten the island nation.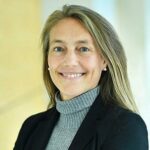 Katrina Kuh
Board Member
Katrina Fischer Kuh joined the Elisabeth Haub School of Law faculty as the Haub Distinguished Professor of Environmental Law in 2017. She was previously on the faculty at the Maurice A. Deane School of Law at Hofstra University, where she was a Professor of Law and served as an Associate Dean of Intellectual Life. Professor Kuh's scholarship focuses on climate change and sustainability and she has taught Environmental Law, International Environmental Law, Global Climate Change and U.S. Law, Administrative Law, and Torts. 
Before entering academia, Professor Kuh worked in the environmental and litigation practice groups in the New York office of Arnold & Porter LLP and served as an advisor on natural resource policy in the United States Senate. She received her undergraduate and law degrees from Yale and served as a law clerk to Judge Charles S. Haight of the District Court for the Southern District of New York and Judge Diana Gribbon Motz of the U.S. Court of Appeals for the Fourth Circuit.
She is the co-editor of The Law of Adaptation to Climate Change: United States and International Aspects and co-authored Professional Responsibility and the Corporate Hoodwink: Using the Climate Disinformation Campaign to Examine the Ethical Responsibilities of Attorneys When Corporate Clients Mislead the Public to Avoid Government Regulation (with L. Griffin), in ENVIRONMENTAL LAW DISRUPTED (K. Hirokawa & J. Owley, eds. 2021).
Join Our Legal Team
We need lawyers and firms to assist us on a pro bono basis by advising scientists. Send us a message to start a conversation.
Press Inquiries
Our attorneys are happy to talk with journalists about our work and topics at the intersection of climate and the law.
Take a Stand for Science
Science is under sustained attack. Your support help us fight for scientists and defend scientific integrity.