Resource

|

Guide
Know Your Rights: Scientific Activism and Protests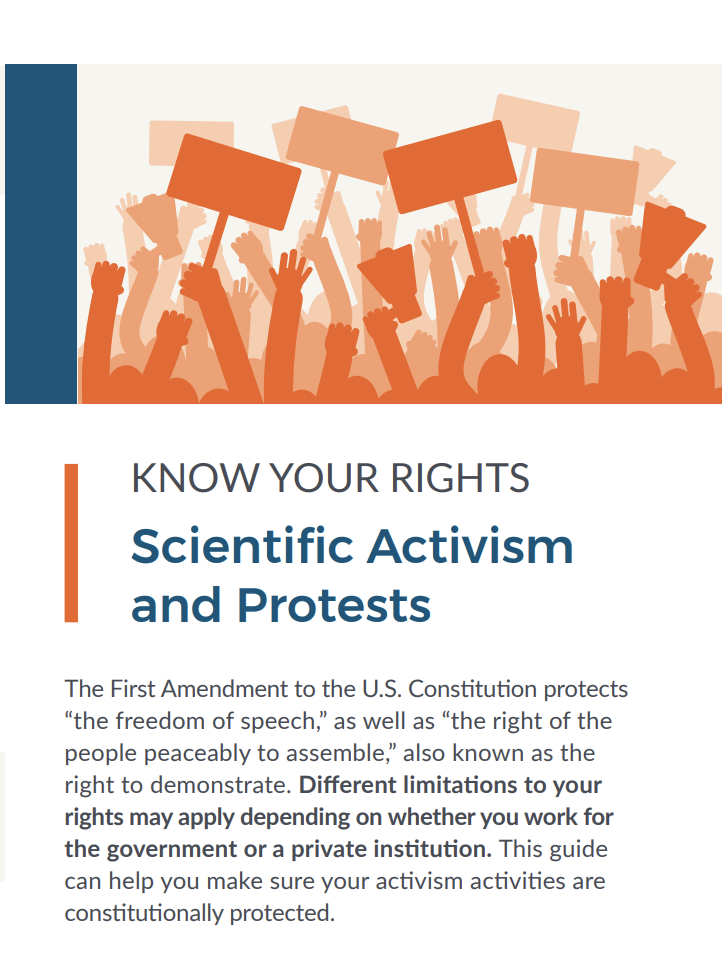 This guide is intended to help researchers safely engage in advocacy and protests, and understand whether their activities are constitutionally protected.
The First Amendment to the U.S. Constitution protects "the freedom of speech," as well as "the right of the people peaceably to assemble," also known as the right to demonstrate. Different limitations to your rights may apply depending on whether you work for the government or a private institution.
Authored by CSLDF attorneys, with assistance from the American Civil Liberties Union (ACLU), the pamphlet is available as a free download to print and share.
This brochure concerns U.S. laws only and does not constitute specific legal advice. If you have legal questions regarding a particular circumstance, please call your lawyer or contact us directly by emailing lawyer@csldf.org or using our web form.
Thanks to the ACLU for guidance in creating this pamphlet and for allowing us to adopt parts of their published materials.