News

|

Monthly Update
April Update: Fighting for Scientific Integrity
It's been a busy first quarter for our team! We've helped nearly a scientist a week with legal questions and concerns relating to their research and their climate advocacy. We also co-hosted educational events for scientists, testified before the Connecticut General Assembly on better protections for researchers, and more. Read more about what we've been up to so far this year.
And we're not slowing down. 
Our updated 50 State Report will be published soon. This unique guide is intended to help scientists and attorneys understand open records laws and their impacts on research, and provides an in-depth analysis of the existing legal safeguards for scientists in all 50 states plus DC. Check out our previous report and our 50 state report card.
---
CSLDF Continues to Push for Scientific Integrity
Earlier this month, CSLDF joined a dozen other organizations urging the Biden administration to better protect federal science and scientists.
Back in 2021, President Biden committed to improving scientific integrity protections in government agencies. CSLDF supports the administration's commitment to science, but the proposed framework lacked several key components. We joined a coalition of groups representing a range of issues — including environmental, public health, reproductive health, watchdog, and whistleblower interests — to suggest changes that would significantly strengthen federal scientific integrity, make it safer for scientists raising concerns, and help restore public trust in science.
Read the full letter to see our four proposed changes.
---
Did You Know?
We have a library of resources designed to help scientists understand scientific integrity protections at federal agencies, and how to ensure their work isn't censored or altered for political reasons. These free guides also include best practices for scientists from all disciplines; information on which federal agencies have strong policies (and which do not); and how to file a scientific integrity complaint if necessary.
---
Take a Stand for Science
Scientists and researchers continue to face harassment and political interference. Donating monthly is a quick and easy way to help CSLDF focus on supporting scientists and the scientific endeavor rather than fundraising.
By becoming a monthly donor, you are joining a committed community of donors united in taking a stand against the harassment that has silenced so many scientists and their findings.
Become a monthly donor today and take a stand for science.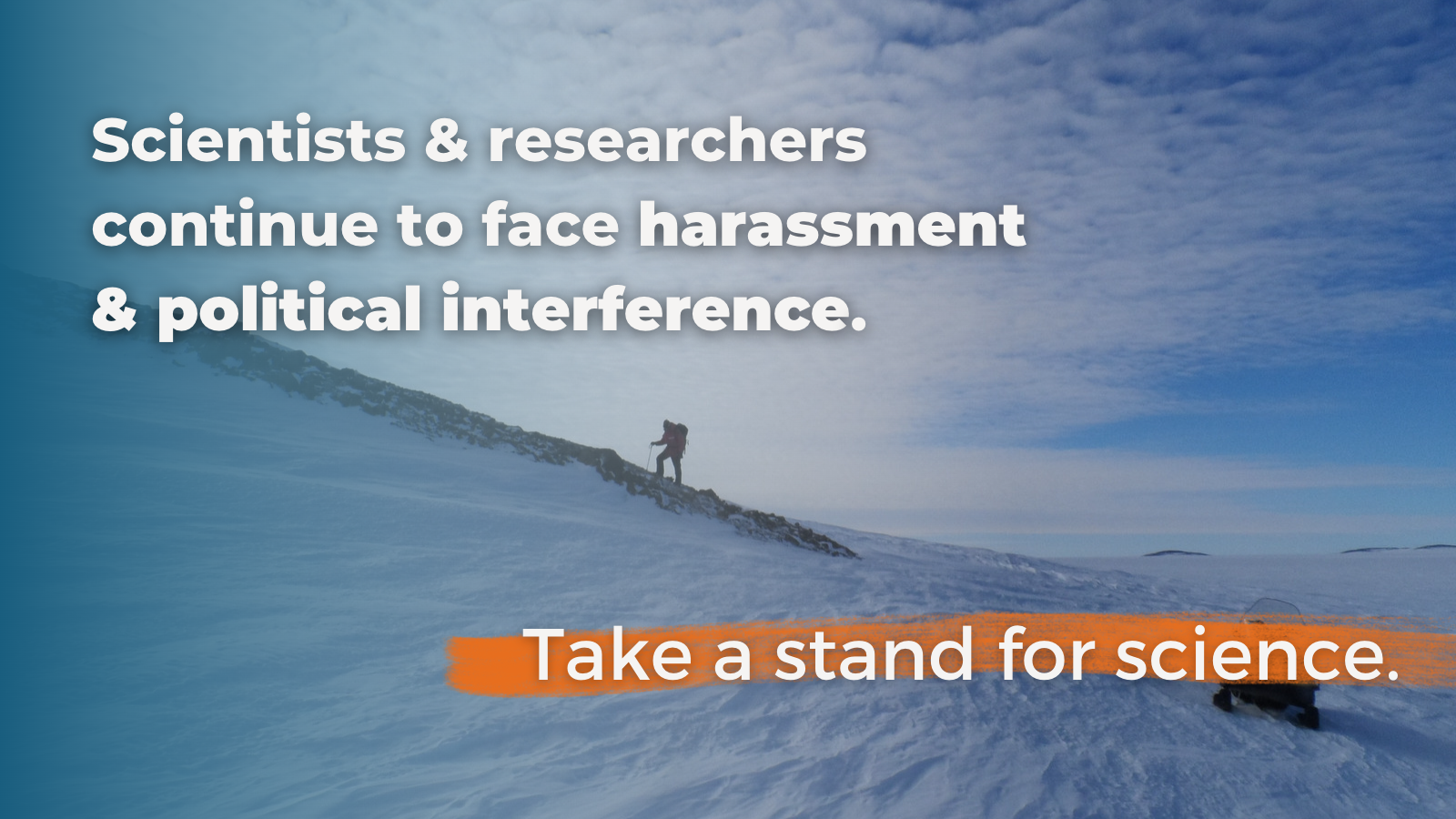 ---