News

|

Monthly Update
July Update: CSLDF Comments, Op-ed & Events — All For Scientific Integrity
DOUBLE YOUR IMPACT: Take a stand for science and help us raise an extra $40K!
In this pivotal moment, a group of supporters is matching all donations—up to $40,000—and we need your help to meet this goal.
Many thanks to everyone who has given so far. Your contribution helps repair the damage to climate science and protect against emerging threats.
CSLDF & Sabin Center Submit Comments to Scientific Integrity Task Force
Yesterday, we—joined by the Sabin Center for Climate Change Law at Columbia Law School—submitted comments to the White House Office of Science and Technology Policy (OSTP).
OSTP is seeking input on how to better protect science within the federal government; we are grateful for the opportunity to share our expertise on how agencies currently approach scientific integrity, what a model scientific integrity policy should include, and the extent to which government science has suffered as documented by our joint Silencing Science Tracker.
Protecting science is a critical component in preserving human health and the environment, and the grim events of the last few years—from climate change to the pandemic—illustrate the necessity of safeguarding science and science-based policies.
Individuals who produce, communicate, or use scientific and technical information are also encouraged to participate in the public Listening Sessions this week. Please join us!
CSLDF in the News
In a recent Scientific American opinion piece, our director Lauren Kurtz and Government Accountability Project's Dana Gold discuss the extent of political interference in science and how members of the scientific community can help drive much-needed reforms via the Scientific Integrity Reporting Project.
Read the op-ed here.
Events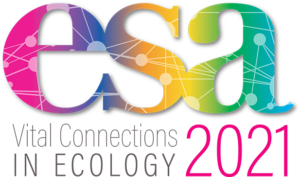 Date: Wednesday, August 4, 2021
Time: 12 – 1:30 PM PDT
Description: Our virtual discussion at the Ecological Society of America Annual Meeting will include what constitutes scientific integrity violations at federal agencies, universities, and other research institutions and how those entities handle scientific integrity complaints.
More information is available here.
Featured video
Virtual Panel on "Restoring the Role of Science in Policy" with the American Geophysical Union and Government Accountability Project (March 2021)
>> Subscribe to our mailing list and we'll send this update right to your mailbox.