Upcoming Event

|

Conference
How Scientists Can Help Restore Scientific Integrity and Advocate for Science-Based Policy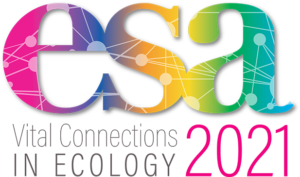 With the change to the pro-science Biden administration, many researchers want to help restore science to its rightful place and ensure that it informs policy decisions. This session, led by attorneys from the Climate Science Legal Defense Fund (CSLDF), focuses on how principles of scientific freedom and academic integrity can help scientists further these goals.
Our discussion will include what constitutes scientific integrity violations at federal agencies, universities, and other research institutions and how those entities handle scientific integrity complaints. We'll talk about how to strengthen institutional scientific integrity policies and provide tips to help scientists navigate the process of doing so. And we'll discuss the interface of academic freedom principles and scientific integrity and how scientists can rely on academic freedom rights to help them advocate for science.
Session Summary
In this session, we'll discuss how scientists can use institutional scientific integrity policies and principles of academic freedom to advocate for science and evidence-based policy-making.
Organizer & Speaker:
Augusta Wilson – Climate Science Legal Defense Fund