News
The Role of Science in Policy: A Webinar with CSLDF and GAP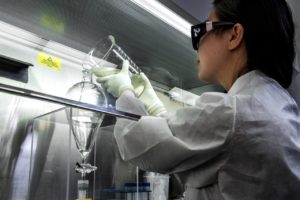 Join us for a free webinar on Thursday, March 18, about restoring the role of science in policy. Attorneys from the Climate Science Legal Defense Fund (CSLDF) and the Government Accountability Project (GAP) will lead a discussion about how scientific integrity principles, whistleblower protections, and academic rights can help restore science to its essential place as the bedrock of effective public policy.
President Obama took meaningful steps to protect the integrity of federal science during his administration. Yet the Trump years showed that Obama's actions weren't enough to prevent assaults on the federal scientific workforce and the integrity of research conducted by and on behalf of federal agencies.
Now it's time to address the shortcomings in policies that allowed this damage to occur. In President Biden's first month in office, he nominated a presidential science advisor—a position left vacant for a year and a half under his predecessor—and announced that he would elevate this position to the cabinet-level for the first time.
Biden also issued a memorandum on scientific integrity that mandates a review of agency scientific integrity policies. The memo goes farther than the Obama administration's actions by explicitly requiring agencies to prohibit political interference with scientific research, instructing all scientific agencies to appoint a Chief Science Officer and a Scientific Integrity Official, and other important improvements.
But there is a great deal of work still required to strengthen scientific integrity and make it resilient to future threats. Federal agencies, universities, and other research institutions need to improve their scientific integrity policies, and scientists can play an essential role in this process.
In this webinar, Augusta Wilson, CSLDF Staff Attorney, and Dana Gold, GAP Senior Counsel and Director of Education, will talk about what constitutes a scientific integrity violation at federal agencies, universities, and other research institutions and how those entities handle scientific integrity complaints. They'll discuss how academic freedom principles intersect with scientific integrity and how scientists can use both frameworks to address threats to independent science.
Wilson and Gold will also cover the current landscape of whistleblower rights for federal scientists and contractors, including how those rights can help address censorship and other threats driven by political interference with science and what reforms are needed to strengthen those rights and promote scientific integrity in the workplace.
The webinar is on Thursday, March 18, from 2:00–3:00 p.m. ET. It's hosted by the American Geophysical Union, and it's free and open to scientists from all disciplines. Register here.