News

|

Other
2018 Defender of Science Dinner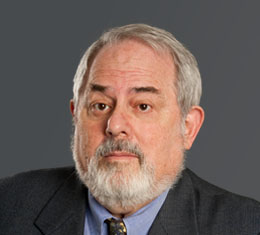 We're pleased to announce that the recipient of our 2018 Defender of Science Award is Andrew L. Frey, Senior Counsel at Mayer Brown.
Andy joined our board of directors in 2015 and currently serves as Vice President. Through his insightful advice across a wide range of issues, Andy has been a tireless supporter of our mission to protect scientific research. He's been the lead attorney on three of the legal briefs we've filed in support of researchers under attack from hostile anti-science groups.
Please join us on Thursday, November 8 in New York City to honor Andy and celebrate his outstanding contributions to our work. The evening will bring together members of the legal, academic, and philanthropic communities united in a shared desire to protect the scientific endeavor. In addition to presenting Andy his award, we'll discuss our recent work and you'll hear from leading scientists and others in our community about the importance of preserving academic freedom and maintaining scientific integrity.
We look forward to seeing many of our friends and supporters at this special event. Tickets begin at $250 and include a cocktail reception and seated dinner. All proceeds will support our legal and educational initiatives and help us continue to meet the growing demand for our services.