Resource

|

Pocket Guide
Pocket Guide to What to Expect When You're an Expert Witness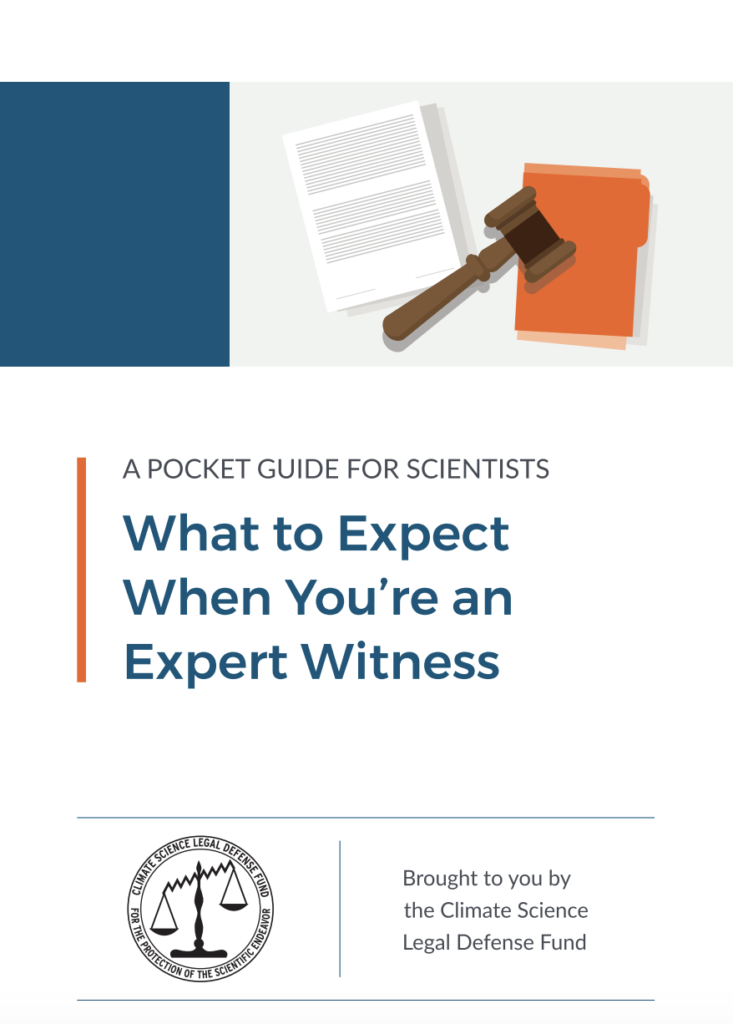 As the impacts of climate change become more apparent, various parties are using litigation—sometimes in novel ways—to push lawmakers to address mitigation and adaptation strategies, and attempt to hold fossil fuel producers liable for climate-related damage. As such cases progress and multiply, there will be an increasing demand for climate scientists and scientists with relevant training to serve as expert witnesses to assist judges and juries in understanding the science underlying these arguments.
These developments present an exciting opportunity for climate scientists to participate in the legal process. However, it is important for a scientist considering serving as an expert witness to understand what the process involves.
This guide helps scientists know what to expect—and what to safeguard against—in serving as an expert witness.
This information contained in this guide concerns U.S. laws only and does not constitute specific legal advice. If you have legal questions regarding a particular circumstance, please call your lawyer or contact us directly by emailing laywer@csldf.org or using our web form.