Resource

|

Pocket Guide
Pocket Guide to Safeguarding Online Communications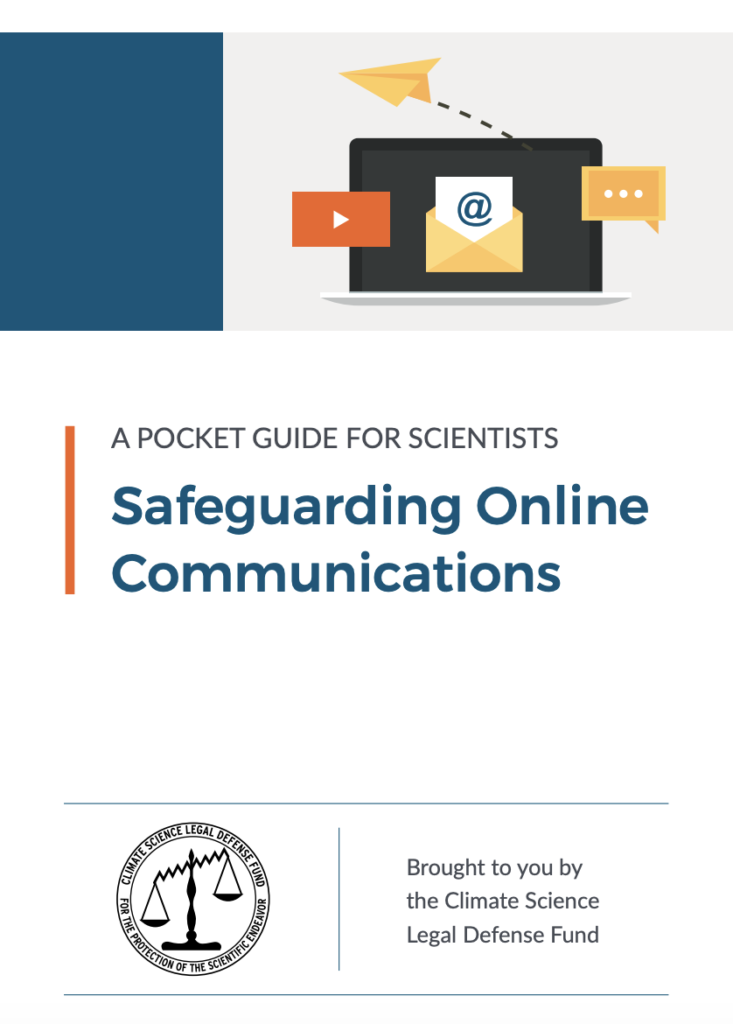 Emails sent to and from scientists are increasingly subject to scrutiny through a variety of means, including aggressive open records requests, subpoenas, and even hacking. The prevalence of social media, blogs, and other digital platforms and forums have also made scientists vulnerable to new kinds of harassment and attacks.
This guide will help researchers improve their digital hygiene by providing information about how they can express their personal views and engage in activism online. It shares steps scientists can take to minimize the risks of negative consequences and how to respond to harassment.
This guide concerns only U.S. laws, and should not be taken as individual legal advice. If you are facing any of the situations described in this guide, or one not covered here, email lawyer@csldf.org or contact us via web form to receive a free consultation with an attorney who can discuss the specific laws and options that pertain to your case.