Resource

|

Pocket Guide
A Pocket Guide for Scientists: Creating an LLC and Other Legal Strategies for Consulting or Expert Witness Work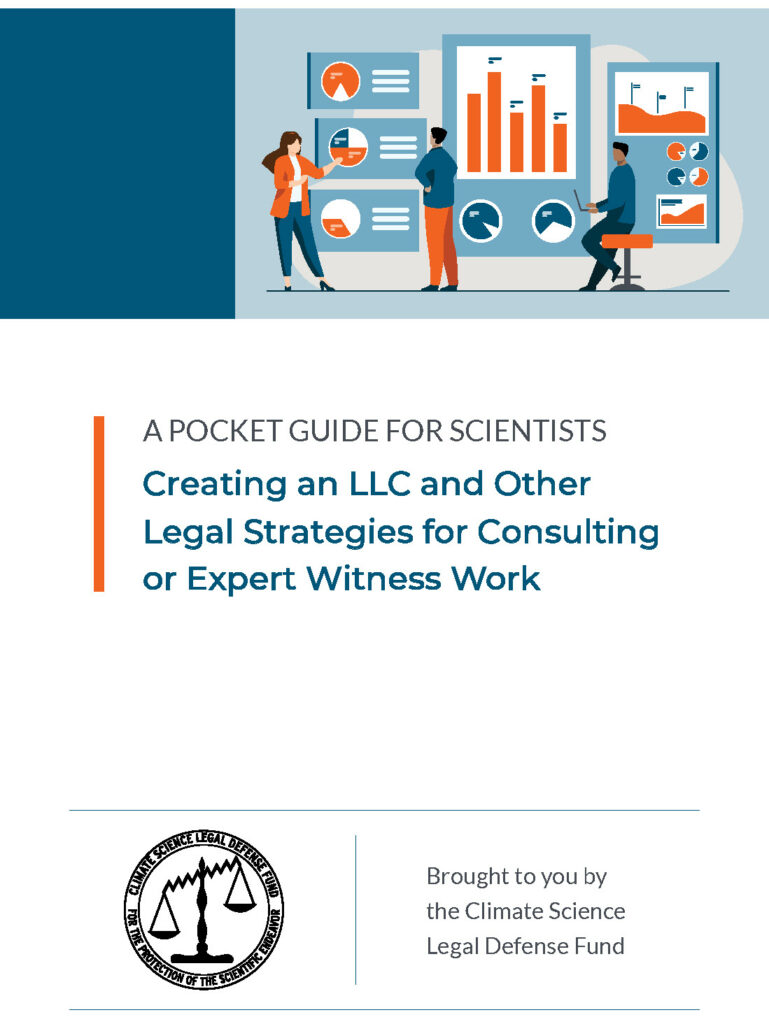 As climate litigation heats up, scientists are increasingly serving as expert witnesses or engaging in other scientific consulting work. These opportunities can provide career freedom, additional income, and the chance to take part in the ongoing fight against climate change.
While there are potential legal risks with expert witness work or other forms of scientific consulting, they can be mitigated. Our new guide provides best practices for scientists who are engaging in this work.
This guide covers specific types of potential risks related to serving as an expert witness and other consulting work, including legal issues, monetary concerns, and conflicts of interest. It also details best practices and recommendations for how to mitigate these and other risks, such as by setting up an LLC or C-Corp.
More information on serving as an expert witness can be found in our Pocket Guide to What to Expect When You're an Expert Witness, Parts 1 and 2.
This guide is not a substitute for legal advice. Researchers with questions about scientific consulting or expert witness work should contact us to request a free, confidential consultation with one of our attorneys.
Call (646) 801-0853, send us an email at lawyer@csldf.org, or use our web form to schedule an appointment.