Resource

|

Guide
A Quick Guide to the Scientific Integrity Policies of Universities, State Agencies, and International Institutions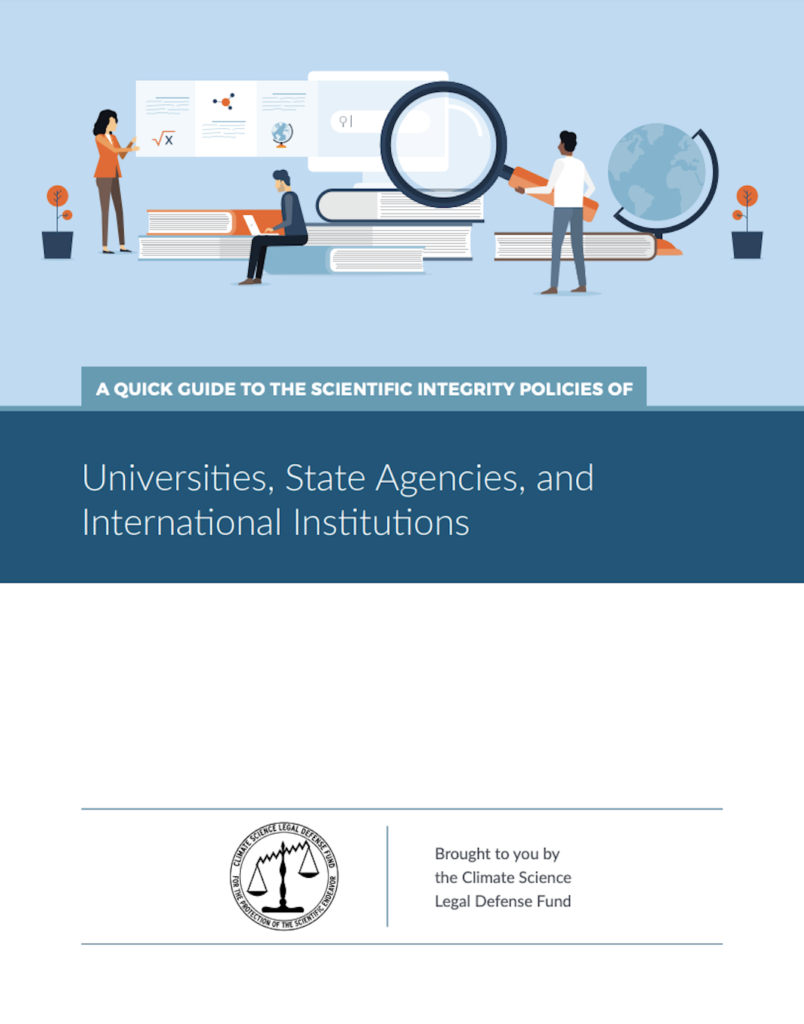 This guide helps scientists understand how U.S. universities, state agencies, and international institutions approach scientific integrity and what they should do if they feel their work is compromised.
The guide describes how these institutions structure their scientific integrity policies, what the policies cover, and the processes for enforcing them. It will help scientists determine whether the university, agency, or other institution they're employed by has procedures for addressing claims of scientific integrity violations or research misconduct.
Researchers should consider familiarity with scientific integrity principles a crucial part of their work. Understanding these issues is more important than ever given the ongoing attacks on science and the number of whistleblowers calling out political interference in research.
This guide contains tips and best practices for scientists from all disciplines, but it's not a substitute for legal advice. Researchers facing a scientific integrity issue should contact us to request a free, confidential consultation with one of our attorneys.
Call (646) 801-0853 or send an email to lawyer@csldf.org to make an appointment.