Past Event

|

Conference
Federal Advocacy and Legal Guidance for Researchers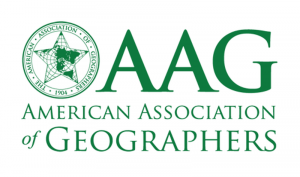 Join us for a panel discussion during the virtual American Association of Geographers Annual Meeting on Thursday, April 8, from 2:10 PM to 3:25 PM ET. The event is free for all meeting attendees.
As a scientist, it can be difficult to stay engaged in the democratic process while also navigating the legal constraints of federal research funding. While it's important to share your expertise with policymakers, it's equally crucial to understand your rights and limitations, including the difference between public work and private activity.
This panel will arm you with the tools and information needed to reach out to your elected officials as well as defend yourself against some common legal hurdles in the world of science and research. You will learn tips on communicating with members of Congress and their staff, translating your work into the most impactful terms for policymakers, anticipating and protecting yourself from the aggressive use of Freedom of Information Act (FOIA) requests, participating in federal Notice and Comment periods, and more.
We'll start with Esri's Public Policy Manager, John Wertman, providing an overview of the change in political landscape since the fall 2020 elections and what these differences mean for science policy going forward. Next, CSLDF staff attorney Augusta Wilson will offer a presentation on how to navigate common legal questions as a federally funded scientist. Finally, AAG Government Relations Manager, Michelle Kinzer, will touch on the organization's revamped public policy and advocacy initiative, including AAG's policy priorities for the coming year. We'll provide ample opportunities for questions and answers throughout the panel.
Free legal consultations: Augusta will also provide free, confidential legal consultations to AAG participants. Email lawyer@csldf.org to set up a meeting with her during the conference.