Past Event

|

AGU
American Geophysical Union 2021 Fall Meeting Events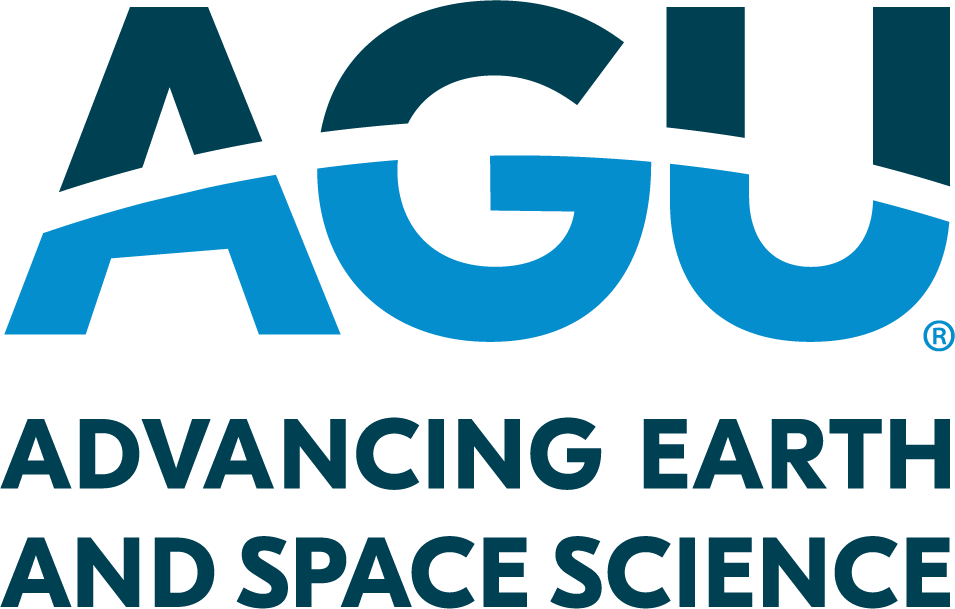 We're participating in the American Geophysical Union Fall Meeting, the world's largest gathering of Earth and space scientists. Please join us for the following online events between December 13–16, 2021. You can find a full schedule of CSLDF-attended events on the AGU website here.
How Is Science Doing in Washington? The State of U.S. Science Policy One Year Into the Biden Administration and Where We Go From Here, Town Hall (link can be found here), Monday 13 Dec from 7:15-8:15pm Central Time, Convention Center – Room 388-390
Five years ago, AGU members gathered outside the Fall Meeting in San Francisco to raise alarm about risks to climate science presented by the Trump administration. While many of these fears of science and scientists being sidelined came to fruition, the US now has new federal leadership that has pledged to "listen to the scientists" and is beginning to take steps to address the attacks on science of recent years. At the same time, it is clear that more must be done to advance the role of science federal policy decisions and ensure that science and scientists will be protected in the event of another science-hostile administration, especially for climate science and other areas of political contention. This townhall will discuss the state of US leadership on science and science policy one year into the Biden administration, what progress has been made, what risks still exist for federal science and scientists, what kinds of reform measures would close these gaps, and what the broader science community can do to support science at the federal level.
Climate Science in the Courtroom: The Risks and Rewards of Being an Expert Witness, Hybrid event (link can be found here), Tuesday 14 Dec from 4:00-5:00pm Central Time, Great Hall – Stage 1, First Floor
The number of climate change-related litigations, both in the U.S. and around the world, is steadily increasing. As a result, there is a growing need for scientists to participate in these cases and help non-expert judges and juries understand the climate science supporting the claims.
In this session, attorneys from the Climate Science Legal Defense Fund and Columbia Law School's Sabin Center for Climate Change Law will discuss what scientists serving as expert witnesses can expect from the process. We will talk about what scientists contemplating acting as experts in a litigation should understand, including: conflicts of interest considerations, potential credibility attacks by opposing counsel, and to what extent experts may be exposed to legal liability or other legal challenges.
Finally, we will discuss ways for scientists to offer their expertise without serving as direct witnesses, such as acting as a consultant on a case or participating in regulatory notice and comment processes.
Safe Scientific Advocacy and the First Amendment, Hybrid Event (link can be found here), Thursday 16 Dec from 9:30am-10:30am Central Time, Great Hall – Stage 1, First Floor
Scientists are increasingly looking to share their expertise with their communities and advocate for issues they care about, but they often have questions about how they can use their voices without exposing themselves to unnecessary personal and professional risk.
In this session, attorneys from the Climate Science Legal Defense Fund will cover First Amendment fundamentals. We will discuss how the First Amendment does and does not protect scientists' speech and activities in various contexts and capacities, both professional and personal. We will also provide tips and best practices for scientists who want to safely engage in advocacy and activism as citizens, while minimizing the risks of unwanted repercussions in their professional lives, such as workplace retaliation or doxing.
Climate Litigation-Relevant Research: Defining a Growing Field, Town Hall (link can be found here), Thursday 16 Dec from 7:15-8:15pm Central Time, Convention Center – Room 338-339
Climate Litigation Relevant Research is an emerging transdisciplinary domain of climate research that informs a growing body of climate litigation across the globe. During the 2020 AGU field of climate litigation relevant research was presented to the scientific community in a successful townhall. We seek to continue to build out this work with AGU participants through an interactive discussion. The Sabin Center for Climate Change Law will also be participating in this session by presenting on climate litigation.
The guiding intentions of this session are two-fold 1) to outline and discuss a proposed research agenda for climate litigation relevant research and, 2) address avenues for scientific engagement and present an newly published resource guide for scientists in the courts.
The proposed research agenda will be presented based on a qualitative assessment of research needs in the climate litigation community.
One on One with an Attorney, Hybrid Event (read more on the AGU website here, or register for a free consultation here), Monday 13 Dec – Thursday 16 Dec 8am-3pm Central Time, Room 237, Second Floor / via video conference or phone
Attorneys from the Climate Science Legal Defense Fund will offer free, confidential consultations for annual meeting attendees who have legal questions relating to their scientific work. Attendees can email lawyer@csldf.org to request a meeting time, or use our online sign-up sheet available here. We will also offer consultations virtually for those who are not attending the meeting in-person.