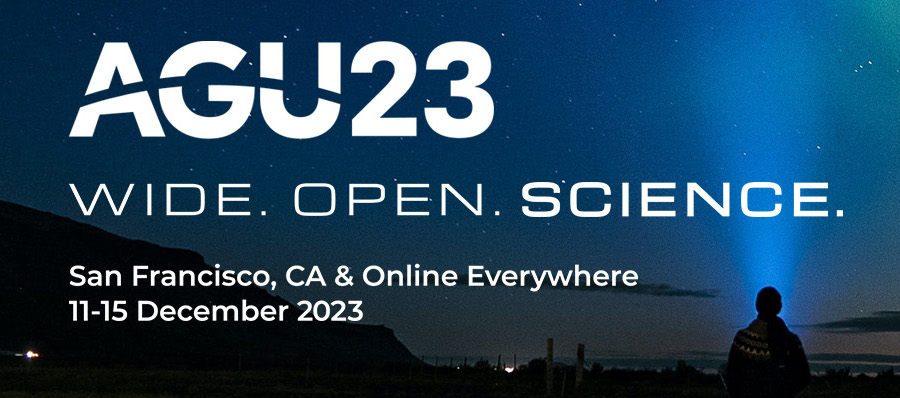 Upcoming Event

|

Conference
AGU Fall Meeting 2023: Getting Involved in the 2024 U.S. Election
The 2024 U.S. election cycle is just around the corner.
In this joint event between AGU and the Climate Science Legal Defense Fund (CSLDF), CSLDF attorneys will explain various ways that scientists can apply their expertise towards the policy and lawmaking processes at a crucial time. CSLDF attorneys will describe best practices for scientists interested in campaigning for science-forward candidates of their choice, as well as how to engage with Congress on important legislative matters. CSLDF attorneys will also cover general First Amendment rights as they pertain to scientists and researchers, and explain how scientists can be most effective in their advocacy efforts overall.
AGU science policy staff will discuss ways to proactively engage in U.S. elections, how to ensure that science is a topic that candidates discuss publicly, and tools you can use for election research, learning, and involvement. Whether you have a little time and general interest, or you want to get deeply involved and ensure that science is an important part of the 2024 U.S. election process, you will learn useful tips to engage.
This event will also feature a scientist's experience of being involved in elections. They will share how and why they got involved in elections, what their experiences were like during the process, and what the outcomes and lessons were.
Attendees will walk away from this event with a clear understanding of why scientists are important voices in the election process, how to ensure that you are engaging in a way that has no legal repercussions, and knowing multiple options for ways to get involved in the 2024 U.S. election.
Click here for more information.
---
CSLDF attorneys are also providing free, confidential meetings to scientists from all disciplines who have legal questions or concerns related to their work. Zoom / phone consultations are also available.
Use this link or email lawyer@csldf.org to make an appointment.