News

|

Monthly Update
March Update: IPCC Report, Updated Resource for Scientists, Upcoming Events, and more
The IPCC Report – This Is What Happens When Science Is Silenced
The latest report by the Intergovernmental Panel on Climate Change (IPCC) is in, and it is grim, but it is not surprising. Climate scientists have tried for decades to warn us of the cost of greenhouse gas emissions. Yet we regularly assist scientists – particularly female scientists and scientists of color – who are targeted and harassed for their research, public education, and science advocacy efforts.
Our mission at CSLDF is to support scientists facing harassment and intimidation from ideologues who seek to silence the science. In light of the recent IPCC report, it is more important than ever that we continue our mission.
Despite the bleak nature of the findings, the report offers a path forward – if we choose to take it. Supporting an organization like CSLDF is one step on that path. Become a monthly donor today and help us continue our mission.
---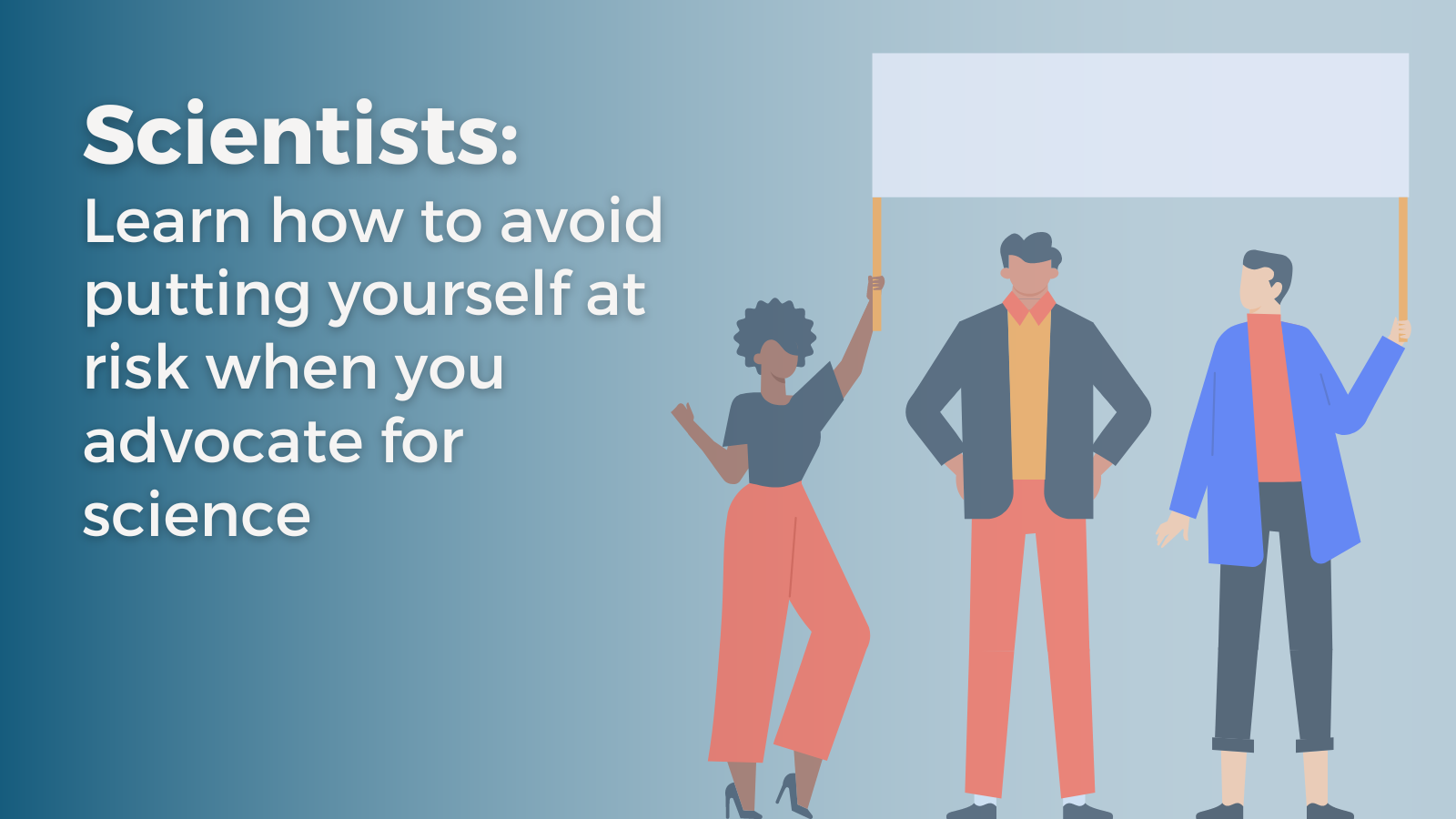 Updated guide: What Scientists Should Know About Writing Open Letters
With so much happening in the world of climate science – particularly the continued anti-science efforts – you may be feeling inspired to take action. If you're a scientist looking to send an open letter or create a public petition, check out our updated free guide to find out how you can do so without putting yourself or your career at risk.
Read and download a copy of What Scientists Should Know About Writing Open Letters, and check out our other free educational materials here.
Need further assistance or have questions about a specific situation? Contact us for a free legal consultation by emailing lawyer@csldf.org, using our web form, or call or send a Signal message to (646) 801-0853.
---
CSLDF Testifies in Support of Updating CT Open Records Laws
Open records laws are crucial to government transparency. Unfortunately, however, they have also been misused to target climate researchers and other academics. Our director Lauren Kurtz testified before the Connecticut General Assembly in support of updating the state's open records laws. From her testimony:
"The proposed revision discussed today would spare Connecticut public university professors from the worst sorts of open records attacks, while still preserving important financial and administrative accountability… Codifying this helps safeguard critical scientific research, protect academic freedom, and – last but not least – save real taxpayer money."
---
Upcoming Events
Webinar: Primer on Submitting Public Comments as a Scientist
Tuesday, April 11 | 2pm-3pm ET
Join the American Geophysical Union (AGU), the Union of Concerned Scientists (UCS), and CSLDF on a primer on the public comment process, how to submit public comments, where to find rules to comment on, and why it's important for scientists to engage in the rulemaking process. Click here to register.
Webinar: How Scientists and Activists Can Engage in Government Rulemaking
Monday, April 17 | 2pm-3pm ET
In this joint webinar with March for Science New York City, our director Lauren Kurtz will discuss what the government rulemaking process entails, and why engaging in this process is important for scientists and activists. Click here for more information.
---