News

|

Monthly Update
October Update: Election Special! Resources for Engaging in Politics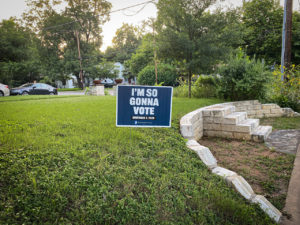 Election Day is nearing, so we're sharing a few of the resources we've created to help researchers of all stripes understand the rules surrounding their political activism, whether it's volunteering for a campaign or donating to a candidate.
Remember, if you're a scientist with questions about political engagement or a legal issue, you can write to lawyer@csldf.org and request a free, confidential consultation with an attorney.
Webinar: Tonight! CSLDF lawyers Lauren Kurtz and Augusta Wilson will talk about how scientists from all disciplines can engage in political campaigns and activism in an election year. Thursday, October 8 at 6:00 PM ET. Learn more and register here.
Webinar: The outcome of the presidential election may be foremost in your mind, but down-ballot elections are just as important. On Tuesday, October 13 at 2:00 PM ET, join attorneys Lauren Kurtz and Augusta Wilson to learn how scientists can engage in Congressional activism and advocacy without violating anti-lobbying laws. Hosted by the American Geophysical Union; register today.
Resource: Participating in Political Activities—Guidelines for Federally Employed and Federally Funded Scientists. This free guide will help you understand the Hatch Act and whether you can donate to a candidate, volunteer for a campaign, and engage in other political activities if you're a government employee or receive federal funding.
Resource: Know Your Rights—Scientific Activism and Advocacy. Calling all marching and other active scientists! This guide has tips and best practices that will help you safely and effectively show your support for science and other issues; our attorneys wrote it with input from experts at the American Civil Liberties Union.
In case you missed it: Our own Lauren Kurtz and our friend John Cook of Skeptical Science spoke with the hosts of the Warm Regards podcast about fighting climate disinformation and the intimidation of scientists. Listen to the episode here.
Subscribe to our mailing list and we'll send this update right to your mailbox.